Our Team
With over 100 years of combined experience, "our" team is passionate about driving profit to our hotels and working for our owners!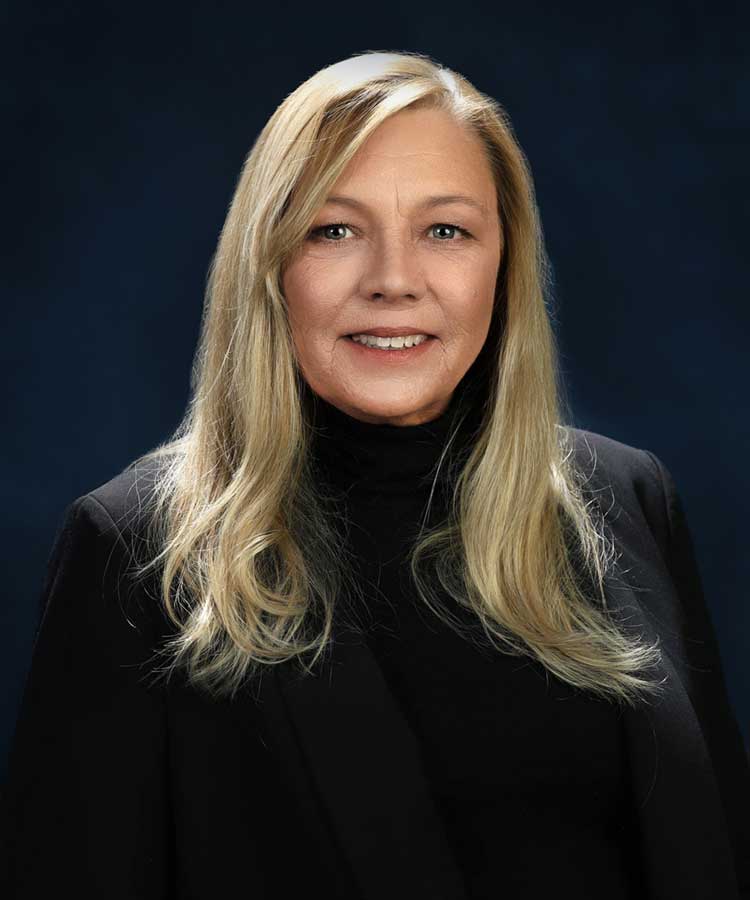 Successful leaders are the driving force behind their organization. Cynthia, our President, thoughtful, fair and committed, has great foresight to seize opportunities and guide the team through challenges. A strategic thinker and effective communicator translates to "WINS" for investors, owners, our teams.
Cynthia's career spans 20 years in real estate development, finance and as a Director of Acquisitions. Her team successfully secured over $800 million in hotel financing and increased the company portfolio from 109 rooms to 2,294 rooms.
Cynthia and husband Dave, enjoy spending time with their four young, adult children. They enjoy cooking and fine wines. When time permits, they travel to their favorite city, New York. They also enjoy a yearly family trip with a strict rule of disconnecting from technology and reconnecting with each other. Cynthia's positive and relaxed attitude permeates throughout the entire office.
Helinda Lizarraga
President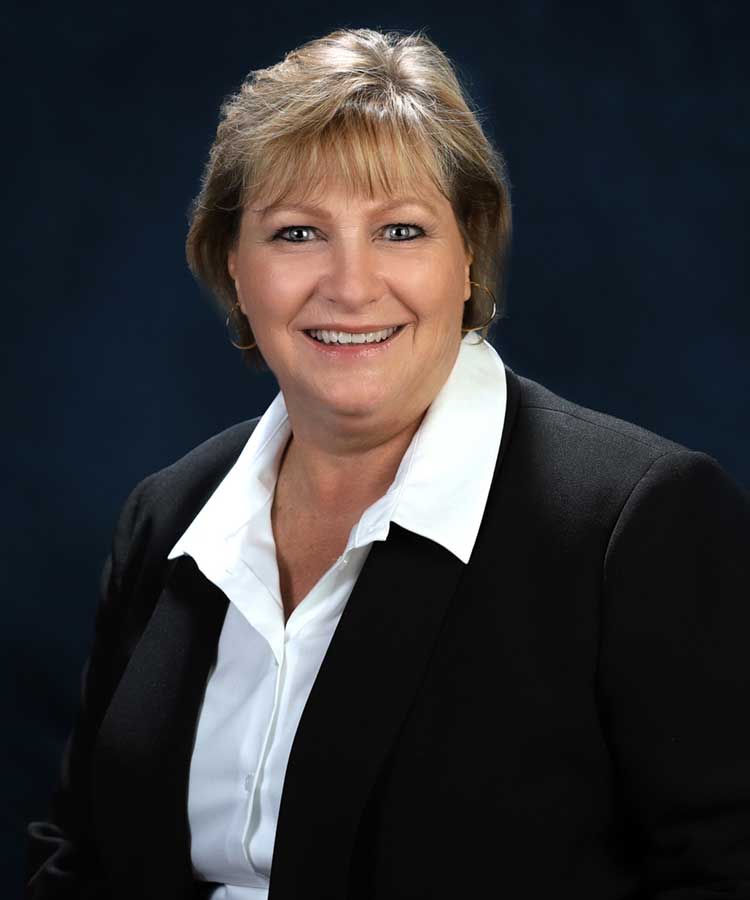 Helinda's 39 years of experience in the hotel industry has set her up to be the ultimate leader of Focus Hospitality's Operational Team.  Leading and developing Focus Hospitality Management allows Helinda to leverage her greatest strength, compassion for people.  This strength acts as a catalyst for our investor, owners and hospitality teams to elevate and flourish to great levels.
Helinda's calm and direct demeanor is what continues to lead Focus Hospitality Management to becoming the leading Management Company in the South West Region. She is a direct correlation of our Mission Statement of Integrity, Caring, Dedication, Commitment, Humility and Passion!
Helinda's previous experience spans from full service hotels including leading hotels as a General Manager and joining Doubletree's Corporate task force team in opening and transitioning newly acquired hotels as well as being on the foreground of revenue management.  Helinda was hand selected as one of the few candidates to assist with input when creating the Revenue Management University for Hilton. Helinda's greatest accomplishments in her career don't stem from double/triple digit growth at all her properties, they stem from the leaders she's mentored along the way!  She continues to develop and mentor great leaders through the Focus Hospitality Portfolio.
Helinda is passionate about fitness and most of all jazzercise, it's not uncommon to find her running and setting rate strategies.  Most of the time you will find Helinda and her Husband, Fernando, spending time with their five precious grandchildren.
Helinda's goal for the future of Focus Hospitality Management is to be the most respected management company, while mentoring and helping people with passion and commitment to grow and accomplish success beyond their own expectations.
Bryan Tubaugh
Executive Vice President
Bryan's experience parallels well with his role Executive Vice President. Growing and developing Focus Hospitality Management allows Bryan to leverage his greatest strengths, leadership, relationship building, innovation and the ability to analyze the competitive environment. These skills act as a catalyst for our investor, owners and hospitality teams to elevate and flourish to great levels. Bryan's driven and competitive spirit is an overall asset to the success of Focus' growth, as well as the development of our team and profitability of our investor's assets.
Bryan's contagious smile and outgoing attitude are the face of Focus Hospitality Management. Bryan symbolizes our Mission Statement of Integrity, Caring, Dedication, Commitment, Humility and Passion!
Bryan's previous experience spans full service to luxury hotels with Westin Hotels and Resorts, Fairmont Hotels and Resorts, Hilton Hotels and Resorts, Four Points Hotels and Aloft Hotels. His track record consistently reveals triple digit growth in business development and revenue growth.
Bryan is passionate about golf, health and fitness. He, his wife Jessica and two children enjoy playing a round when free time permits and often travel with a purpose of relaxation, rejuvenation and family bonding.
Bryan's goal for the future of Focus Hospitality Management is to maintain a team member first approach while continuing to ensure maximum profits for our owners.
SueAnn Lemon
Executive Vice President Sales and Marketing
Sue's 27 years of experience in the hospitality sales and marketing has set her up to be the leader of Focus Hospitality's Sales Team.  Sue's candid ability to motivate, close and connect with her teams and clients are key in her pursuit to continue to build Focus Hospitality Management's momentum across the portfolio. Bryan Tubaugh, our Director of Business Development says "When I talk to managers, I get the feeling that they are important!  When I talk to leaders (Sue) I get the feeling that I am important".
Sue's market knowledge combined with her leadership skills continues to be the driving force behind Focus Hospitality Management's successes. She is the true definition of a servant leader and direct reflection of our Mission Statement of Integrity, Caring, Dedication, Commitment, Humility and Passion!
Sue's previous experiences are nothing short of amazing as she has won every sales award there is, including: Manager of The Year (Hilton), Group Sales Manager of The Year (Hilton), and Director of Sales/Marketing of the Year (Hilton).  While, Sue has made an incredible name for herself by opening new hotels, branding hotels and destinations and developing sales and marketing strategies for 25 boutique/luxury hotels and resorts across the U.S., her greatest accomplishments stem from the future leaders and great sellers she's had the opportunity to mentor during her 17+ years as a Director of Sales and Marketing with Hilton Hotels and Independent Resorts.
Sue is passionate about fitness, travel and her family!  When Sue isn't busy marketing or responding to RFP's, you can find her roaming the beaches of Mexico with her husband Wayne and 18-year-old son, Sam.
Sue's goal for the future of Focus Hospitality Management is to be one of the most respected management companies in today's Hospitality Industry operating with the highest integrity.
Douglas Caron
Corporate Director of Project/Renovation
Doug is unstoppable! There's no doubt he clocks well over 10,000 steps a day on his pedometer. Doug Caron has over 35 years hotel industry experience in all aspects of hotel operations with strengths in food and beverage and daily hotel operations. Doug is responsible for project work, opening hotels, re-positioning and complete and partial renovations within Focus Hotels. He has incredible foresight to understand exactly what structure needs to be in place to ensure the success of each hotel. He knows what projects are necessary and has the means to get them done quickly at minimal cost. A food and beverage wiz, Doug can ensure the highest level of profit for any food and beverage outlet.
Doug spends his free time with his wife, D'Ann, driving to different destination in the U.S. They love exploring unique places and experiencing different hotels along the way.
Irene Alonzo
Corporate Director of Human Resources
Irene Alonzo has been with Focus Hospitality Management since its inception in 2013. Her 9 years' experience in Human Resource management and hospitality operations has been instrumental in the success of the company, our investors and team members.  Irene executes and oversees the accountability in Human Resources, Payroll and Benefits for all associates. As an HR professional, Irene has experience with organizational change and development, strategic planning and training, employee relations, and implementing core HR policies and practices that have enhanced effectiveness in the hotel business operation and acquisitions. Among Irene's management qualities is her deep commitment to working in a collaborative, transparent and inclusive manner.
Work life balance is important to her and this carries through in her actions with Focus Hospitality Management and home life. Irene values time with her husband and two daughters. She is an avid outdoors person, often scuba diving in the Caribbean and skiing in Arizona's very own White Mountains. She also spends her time giving back to the community involved in several charitable events dear to her heart.
Irene's vision for the future of Focus Hospitality Management is to develop and retain a high performing workforce aiming to achieve superior results, enhance guest satisfaction and foster growth by positioning Focus Hospitality Management as an employer of choice, and be identified by our associates, guests, stakeholders and partners as the best management company in the hospitality industry to work for and do business with, resulting in value for all.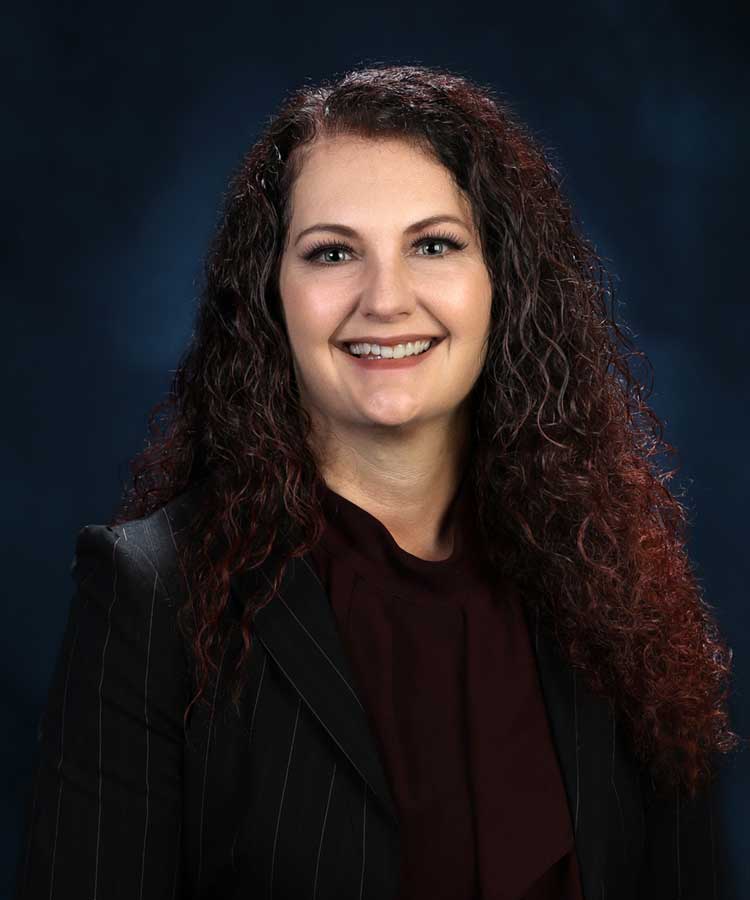 Kim Fiero's 30+ years' experience in accounting, budgeting and financial statement services has been instrumental in the success of Focus Hospitality.  Our investors, owners and team know they are in the best of financial hands with Kim, as she has managed several individual/multiple properties as well as several large projects from her prior world of construction management.   Kim isn't your average CFO, she is an excellent motivator of people and truly enjoys the "people" element of her job, she's an excellent trainer and communicator.  You will always find Kim, laughing and joking while completing all tasks.
Despite all of Kim's amazing career successes, her proudest accomplishment is her daughter Chrystal.  The relationship that Kim has with her 25 year old daughter would make any parent envious.  Kim's heart and passion for people continue to help Focus achieve their goals as being the leading employer in the Hospitality Management spectrum.  When Kim isn't with Chrystal or working on a P&L, you'll find her rooting her beloved Yankees to a victory (she hopes)!
Kim's vision for the future of Focus Hospitality Management is to be recognized as the leading hotel management company of Tucson while providing continuous support to our employees and local community through various successors within our organization.
Gabriela Sanudo
Corporate Director of Sales and Marketing
Gaby's 7 plus years of experience in the sales realm of the hospitality industry has been nothing short of amazing, from being Top Sales winner for Interstate Hotels to being Business Transient Sales Manager of the Year for Hilton!  Gaby's tenacity in sales, is the perfect fit for helping lead Focus Hospitality's Sales Teams.  Gaby's expertise with major brands make it a perfect fit to continue to work with our property sales teams and develop future sales leaders.
Don't let Gaby's silent and calm demeanor fool you, she has learned the most key attribute in the sales realm; listening to what her clients and teams need from her and Focus.  Her candid ability to close deals and help develop future sales leaders are key in helping Focus Hospitality Management maintain the title of the most successful Management Company in the Southwest Region.
When Gaby isn't closing deals, you'll find her spending her free time with her son, Sam, they have recently found a passion for fostering dogs in need of homes.  The family loves their frequent trips south of the border to visit family while enjoying the beaches of San Carlos, Mexico!
Gaby's goal for the future of Focus Hospitality Management is to continue to develop herself on a professional and personal level in order to better support and elevate the Focus Portfolio performance while always exemplifying our core values.
Stacy Dedrick

Secretary & Exec. Admin.
Stacy's role of Secretary and Executive Administrator should truly be Chief of Many Hats! Her 19 years of real estate management, investment liaison and experience in all areas of insurance ensures all our assets are well protected and our net profits high!  Adding to this, Stacy is the go-to for all things IT and the point person for helping the marketing team through creative blocks. She really is our Chief of Many Hats!
Stacy is an avid outdoors person, spending her free time four wheeling through the Sonoran Desert with her husband Chris, son Jaxson and daughter Mikayla. She recently took up gardening, growing fresh fruits and vegetables for her family. She also hand makes the best holiday gifts an office mate could ask for.
Stacy's take on life is to live life with honesty and integrity, appreciate every day, and to laugh a lot.